Pros
You will learn to design based on a real word design project. If you will take the contest seriously and gather research based on the Design Brief they attached.
This can really boost your creativity.
Cons
I will say, you have a 1% chance of winning.
Requires hard work.
Makes you hopeless.
Way back in 2010 I participated on tons of contests from the websites that I mentioned. I wasn't selected as a winner and that made me really hopeless indeed. But still I participated actively. Then finally the day arrived and I won.
My Winning Entry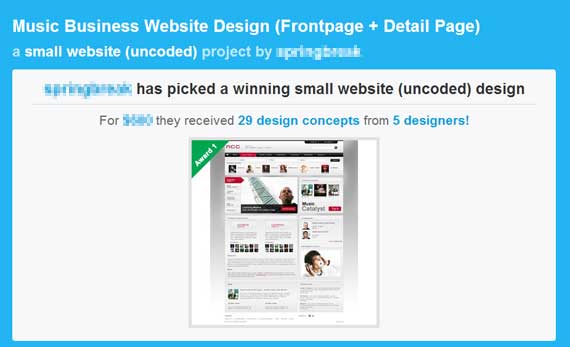 One day I read something about Spec Work (Speculative Work). After reading I realized the time and effort that I put in joining design contests that went to nothing. This made me stop joining design contests and thought of other solutions where I can earn money.

Here is a great article to understand what is Spec Work.
What is Spec Work and Why You Should Say No
I thought I will never join a design contest again but last May 2012 I experienced a down time where I really needed to find money aside from my Job. So what I did was I participated on a design contest again and it really helped me solve my problem during that time.
Here is a good article for you to read.
Why And When Doing Spec Work Might Be A Good Idea
Share your Ideas by Guest Posting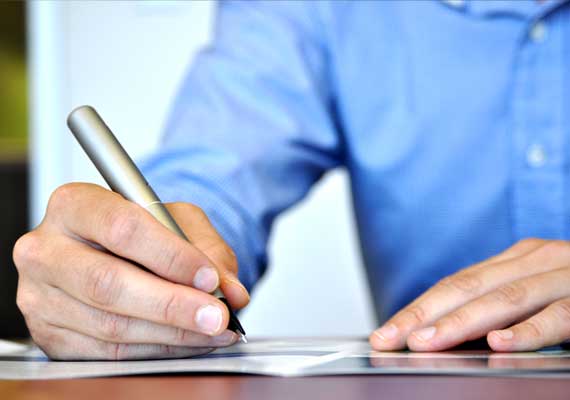 When I realized that joining design contests is not good for me, I asked my self ,"what if I'll share my knowledge about designing in Photoshop? The same with the tutorials I read before by great authors."
That is when I decided to write a tutorial. What I did, I contacted a bunch of web design blogs and asked them if I can write a step by step website template tutorial for them. Most responded negatively. They didn't think that my level of creativity will suit their website. But there is this one blog that accepted me to write about the said tutorial. Guess what blog? Yeah,  it's 1stWebDesigner. Which really placed a big smile on my face and I felt really motivated that I will soon provide the blog a great detailed tutorial.
Here is my very first tutorial.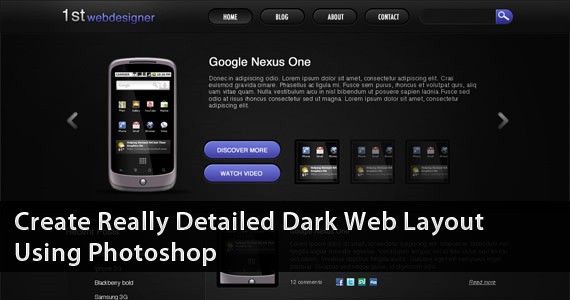 I suggest that you should do it too. Don't be afraid to write and share your ideas by Guest Posting. I assure you that you will enjoy, earn money and learn more.
Here is a guide for Guest Posting:
The Shortest Web Design Guest Posting Guide You'll Ever Need
Conclusion
If you are just starting to learn web/graphic design I suggest that you follow through the things that I mentioned. Strive hard to be good on your preferred niche, that's a guarantee that you will achieve your goal to become a good web/graphic designer someday. Just don't forget to keep on learning and listen to other designers' feedback because this will really help to improve your skills.
Now let's look at how to really pursue the graphic design career.
A Beginner's Guide on How to Pursue a Graphic Design Career
Done with college? Time to opt for a real career and get out of your part-time money-earning world? It isn't easy out there especially when you want to opt for a career option which isn't as safe as the job of software engineers is. Don't get me wrong, I am a software engineer myself and I know that a 9-5 job with reputed I.T. company can make you feel safe. My point here is that a career option like Graphic Design is very nice and the process isn't as automated as it is in various MNCs. This makes it a bit difficult for the infant web designer to find a way through the newly coined term Designer Poverty.
Who is a graphic designer?
Graphic Designing is a form of art. The designer has the privilege to come up with an interface which will please the end-user and leave a lasting impact on their brain. So, a graphic designer is basically a person who uses a set of colors, typefaces, imagery and animation to give come up with an end result which fulfills the pre-define requirements. This end result could be on print or in digital. At the end of the day it is the smart use of all available tools and perfectly thought layout that will result into aesthetically pleasing design.
Where can a graphic designer find a job?
Graphic designer is responsible to develop the overall look and feel of the product. Without a properly planned design any genius product can fall head first. Henceforth, the importance of graphic designer is equally important during any product development life cycle.
Some of the areas (other than the usual website designing) where graphic designers can look for jobs are:
Interactive Media – This is one of the very widely popular niches where graphic designers can search for their fate. Basically, anything and everything that is related to text, graphics, video, animation, audio, etc. I guess this should be enough to explain that interactive media is one of the most luring niches where graphic designers can look for a job.
Promotional Display – Ever wondered who is responsible for various billboard designs and other similar promotional displays. Well, it's the graphic designers like you who do all the hard work.
Journal – Various journals (serious or humorous) constantly come up with various designer elements to keep the audiences glued. These designs can be as small as a normal company logo or as large as a complete cover design. Depends on your luck.
Corporate Reports – It might not sound like a regular jobs but there are designers who have made a business out of this itself. Freelancers hold expertise in designing corporate reports that look professional but aren't really boring.
Marketing Brochures – These are something similar promotional displays and once again these cannot be complete without the presence of a graphic designer.
Newspapers – This happens to be one medium where there is a constant need of tweaking the final layout in order to come up with something that is a professionally compiled newspaper. Graphic designers can help newspapers look like newspapers.
Magazines – Just like newspapers and Journals, Magazines too require the help of graphic designers before every possible publication just because a lot of visual layout is part of every magazine.
Logos – That is one of the most famous and sort after jobs for graphic designers. I will call this a sort after job as it is not difficult to start as a freelancer in the world of logo designers. You will easily get some contract for starters and you can take it further from there.
Website Designing – And, here comes the last resort for a graphic designer when he/she has been pushed out from every other field without any proper response. Design websites and you can at least earn money for your daily burgers.
What educational background is required for a graphic designer?
Although zero educational degrees will do good if you plan to be a freelancer. On the other hand if you are planning to work for some organization than a Bachelor's degree in graphic design is a requirement set by almost ever company. Other than that you can consider the pointers below to strengthen your chances of getting into the company of your choice:
Familiarity with computer graphics and various design software.
Problem solving skills, creative vision, and good communication skills.
An associate degree in graphic design will usually make you eligible an assistant's position.
Up-to-date knowledge of latest news from the graphic design industry is a must as this industry is pretty volatile.
A portfolio so as to prove that you have it in you what it takes to be a graphic designer.
Work experience of around 2-3 years before you start dreaming of stabilization and higher degrees.
National Estimates For Graphic Designers (U.S.A Based Data)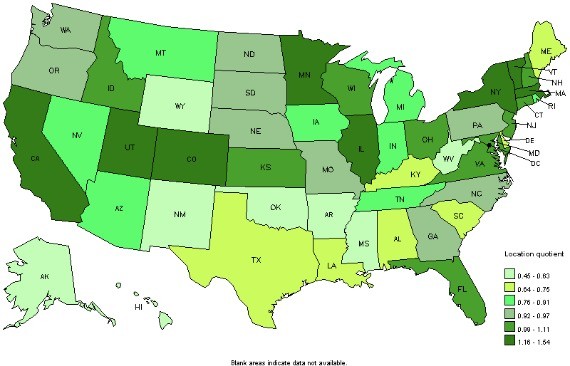 Once you start going through the statistics furnished by Bureau of Labor Statistics then you start feeling that life isn't that tough for graphic designers. Here are some quick numbers (the figures are as of May 2010):
192,240 graphic designers were employed around US with a mean hourly wage of $23.14.
California had the highest number of employed graphic designers with 26,390 employees.
New York was closed second with 18,970 graphic designers.
It is estimated that the employment of graphic designers will increase by 13 percent by the year 2018. It is estimated that around 36,900 jobs will be added around US itself by the year 2018.
Graphic Designer Salaries
If statistics provided by Designer Salaries is to be believed then graphic designers can earn above $100,000 per year from Graphic Designing and related jobs. Here is a breakdown as per stats collected between year 2000 and 2010:
Owner, Partner, or Principal – The salary for this niche ranges between $100,000 to $110,000.
Solo Designer – The salary for solo designers ranges between $52,000 to $$56,000.
Creative and Design Director – The salary in this case is between $85,000 to $100,000.
Marketing or New Business Manager/Director – Salary for these is between $75,000 to $80,000.
Writer/Copywriter – The salary for writers/copywriters ranges between $44,800 to $62,000.
Conclusions
The world of graphic designers might not look like overly shining from the top but at the end of the day it is about your passion which you want to live. If you are good at it then you really don't have to rely on any day job and sky is the literally the limit for you.
As a web designer or a graphic designer you are a some kind of artist, aren't you? If you go freelancing that's even more true you don't take a safe road but you try it on your own. You are didn't take a conventional path, and we say that's great. Read on and see why  the stereotype of starving artist is dying. Never let anyone tall you that art and business don't mix.