Roswell … But Not That Incident
These squiggles of light represent a March 1964 reported UFO sighting in Roswell, partially notable for being a UFO sighting near Roswell. There were, in fact, 31 reported sightings in Roswell throughout the duration of Project Blue Book. Think this one is bad? This is worse.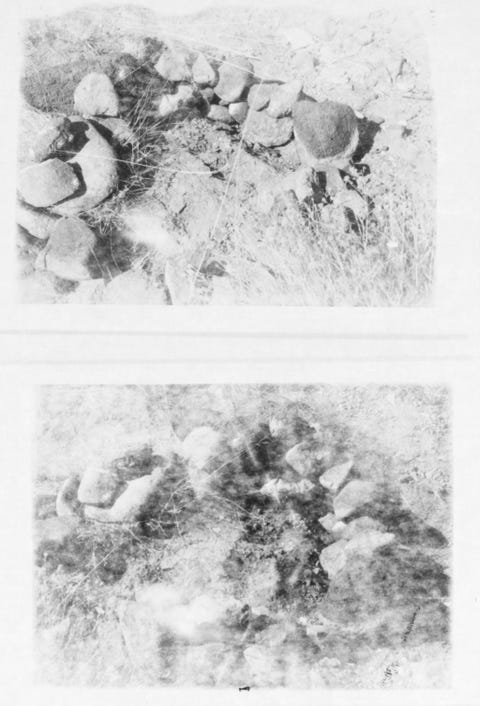 Socorra, NM Encounter
One of the lengthiest reports in Project Blue Book is the Socorra, NM encounter in 1964. It was another case of an incident marked "unknown" in the end. Here, we see where alleged landing impressions were made in the soil.