Fused UFO Glass
Not every UFO case includes pictures of UFOs. Sometimes it's what the aliens leave behind. In this case from Omaha, NE in March 1967, that was some kind of fused glass. The Air Force concluded that the finding was probably caused by electrical wires striking sandy soil.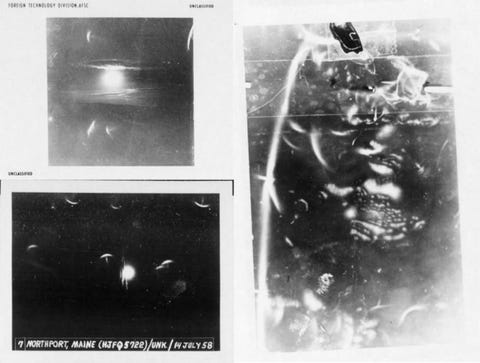 The Arcturians Are Coming
This UFO sighting from Maine is creepy as hell and certainly extraterrestrial in origin. But it's not an alien craft. Or extraterrestrial life. Instead, the military concluded that this was probably light from the star Arcturus hitting the clouds just right. Arcturus is the fourth brightest star in the sky. But hey, apparently a bunch of aliens hail from Arcturus, so maybe they were trying to tell us something from 36.7 light years away.